Goat Birria Tacos
Birria tacos, or goat tacos with cheese and guajillo chili broth, is a famous goat dish from Jalisco, Mexico that's become a staple of Mexican cuisine in the United States. You braise some goat (lamb is also used) with dried chilis, onion and spices until tender, pull the meat and use it to make tacos, often with cheese, serving the seasoned cooking liquid alongside. It's one of my favorite tacos to make and eat.
Birria tacos are a little different from heating up a tortilla to make a quesadilla. out to me, and is one of the best parts of making birria tacos, is how the tacos are usually served: soaked in the cooking liquid for a bit before they're fried on a grill or comal with cheese, which basically gives you shredded meat quesadillas.
Cuts to use
Ideally, you'll use a slow-cooking cut here like goat neck, or shoulder, but since the meat is cooked a long time, but using the same amount of shanks or leg can work too. I also smoke the goat neck I use here, which, although not traditional, is really good.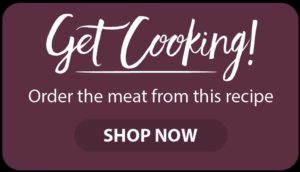 This recipe is by Chef Alan Bergo, the Forager Chef. A chef from Minnesota, Alan is a culinary industry veteran, former executive chef of acclaimed Lucia's Restaurant, and the Salt Cellar. Author of The Forager Chef's Book of Flora, he's one of the most respected voices in the world of foraging and wild food. He's best known as the founder of Forager Chef, his website focused on wild ingredients that reaches millions of readers each year. Learn more about Chef Alan and his hunt for mushrooms, wild and obscure foods at foragerchef.com. 
Looking to buy lamb or goat online? Shepherd Song Farm: Grass to table. We raise lambs & goats traditionally, humanely and sustainably. 100% Grass Fed, Pasture Raised, Never Confined, no Hormones, Grains or Animal Byproducts. Born, raised and processed in the U.S.A. Good for you and good for the environment.
Print Recipe
Smoked Goat Neck Birria Tacos
Cheesy smoked goat birria tacos, served with guajillo chili broth
Ingredients
Meat and Broth
5

lbs

goat neck

s or other bone in meat you like, such as shoulder

10

grams

dried guajillo chili pods

or a combination of dried chilis

5

large cloves garlic

peeled and lightly crushed

3

medium white onions

3

ribs celery

cut in half

10

cups

water

½

tablespoon

dried marjoram

optional

½

tablespoon

dried oregano

1

teaspoon

dried allspice berries

2

dried bay leaves

1

teaspoon

black peppercorns

whole

2

whole medium tomatoes

about 8 oz

Kosher salt

as needed for the meat and broth
For serving
Fresh corn tortillas

about 3 per person for an entrée

Grated chihuahua cheese

to taste, about 1 oz per taco

High heat flavorless cooking oil or lard

as needed for crisping the tortillas
Instructions
Season and smoke the goat neck
Season the goat neck with 1 tablespoon salt and rub all over and allow to rest for at least an hour, preferably overnight.

Smoke the neck at 250F for 3 hours, then remove to a slow cooker with the remaining broth ingredients, cover and cook on high for 3-6 hours, or until the meat moves freely from the bone. You can also do it overnight with the setting on low.

Remove the neck, pick the meat, discarding any fatty parts, bones, and the tendon that runs along the back of the spine. Coarsely shred the meat with two forks, then reserve in a container moistened with 1 cup of the cooking liquid and a pinch of two of kosher salt to taste.

From here, the meat and broth can be prepared ahead of time, up to 3 days. Taste the cooking liquid for salt, adjust as needed, whisking to help it dissolve and tasting until it tastes good to you.
Reheat and serve
Preheat a griddle and oil it lightly. Put 3 tortillas per person in the hot broth in a large container, I like to use the pasta pot I will heat the broth up in.

Remove the tortillas from the broth to a tray, then put the wet tortillas on a griddle, sprinkle with cheese, and some of the meat, about 1-2 oz per taco.

Sprinkle the meat with a small amount of the onions. When the underside of the tacos are brown, fold them over and serve, with limes, cilantro, and cups of the cooking broth alongside.