Lamb or Goat Tongue Tacos
Looks for different ways to cook lamb or goat tongue? Tacos de lengua are a great place to start. As you can probably infer, tacos de lengua are tacos made out of tongue, and they're a very traditional preparation all over South America. While you could find tacos de lengua in many places south of the American border, this mild version is inspired by the understated cooking of Costa Rica, where I my first version outside of America.
Like plenty of other recipes, there's a lot of different versions out there for how you might make tacos de lengua. Some recipes simply cook the tongues in liquid, then put them in a charred tortilla with salsas. This recipe is meant for beginners, and people who might be on the fence about eating tongue, so the lamb tongues are simmered in a simple, mildly spicy tomato sauce after they're par-cooked and peeled.
After the tongues are cooked, all you have to do is choose some garnishes and make your own tacos however you like! In the pictures I've kept a bit of a purist feel, like I was served in Costa Rica (rice and beans were alongside) but you should feel free to add whatever garnishes you like. Here's a few ideas:
What to serve with your tacos
Chopped cilantro
Sour cream
Crumbled queso fresco cheese
Hot sauce
Sliced green onions or white onions
Guacamole or sliced avocado
Wedges of fresh lime
Sides like rice and beans
A simple cabbage slaw or curtido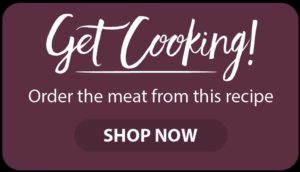 This recipe is by chef Alan Bergo. A chef from Minnesota, Alan is a culinary industry veteran, former executive chef of acclaimed Lucia's Restaurant, and the Salt Cellar. Founder of the website Forager Chef, he's best known as a respected authority on Midwestern foraging. Learn more about chef Alan and his hunt for mushrooms, wild and obscure foods at Forager Chef®. 
Looking to buy lamb and goat kidneys online? Shepherd Song Farm: Grass to table. We raise lambs & goats traditionally, humanely and sustainably. 100% Grass Fed, Pasture Raised, Never Confined, no Hormones, Grains or Animal Byproducts. Born, raised and processed in the U.S.A. Good for you and good for the environment.
Print Recipe
Lamb or Goat Tacos de Lengua
Simple, mildly spicy tacos de lengua made with lamb or goat tongues.
Ingredients
For cooking the tongues
2

lb

lamb or goat tongues

approximately 8-10 tongues

1

small carrot

1

small onion

1

rib celery

1

dried bay leaf

1

large clove garlic

crushed

1

tablespoon

kosher salt
Tomato sauce
2

tablespoons

cooking fat

like lamb tallow, or just cooking oil

1

large jalapeno

remove the seeds if you don't like it spicy

2

cups

tomato juice

Fresh chopped cilantro

to taste

1

teaspoon

ground cumin

or to taste

1

large clove garlic

grated or minced

1

small onion

finely chopped
For serving (pick and choose your favorites)
Fresh corn tortillas

Avocados

Lime wedges

Sour cream

Chopped fresh cilantro

Grated cheese like queso fresco

Sides like rice and beans

refried beans, or cabbage slaw
Instructions
Put the tongues in a saucepot that can accommodate them along with the remaining ingredients for cooking the tongues. Cover the tongues and vegetables with water by a inch, then bring to a simmer, turn the heat to low, cover, and cook until easily pierced with a knife, about 1.5-2 hours.

Cool the tongues in their liquid until you can handle them, then peel each one, chill, and slice into ¼ inch thick slices.

For the tomato sauce, in a 3 qt or similar size sauce pan, heat the garlic in the oil until golden and light brown on medium-high heat, then add the onion, cumin and jalapeno and cook for a minute more.

Add the sliced tongue and tomato juice or puree, then simmer until the mixture is slightly thickened, but still juicy, about 15 minutes.

Adjust the heat for salt, stir in some chopped fresh cilantro, and serve with garnishes and side dishes alongside.

To prepare tortillas for serving, you'll need a gas grill or a gas stove.

Take corn tortillas and put them directly on a fire, heating only one side, until it has a few attractive spot of char. Wrap finished tortillas in a towel or dish cloth and pass at the table.