Lamb Marsala with Wild Mushrooms
A good marsala: thin cutlets of lamb or goat loin or leg roast pounded thin, fried and served covered in a rich sauce of wine, cream, stock, and wild mushrooms is probably one of the most well-known classic Italian dishes known in the United States.
I can still remember my first taste of it growing up made my best friend's mother who also made picatta, caprese, and other classics-I loved it. Tasting her food was probably part of what interested me in Italian food when I was young, and nudged me in the direction of working in professional Italian Kitchens during my 15+years in the culinary industry. The first time I had the dish it was made with chicken, and it was great, but, using lamb or goat, especially if you use a tender piece of the loin and go out of the way to source some interesting mushrooms, is a different experience entirely.
It's mushroom season here in the Midwest, so I took the opportunity to go to a few of my secret gardens and gather a few good summer mushrooms for it. During the summer in Wisconsin there are a large variety of mushrooms available to forage: golden chanterelles, black trumpet mushrooms, chicken of the woods, lobster mushrooms, and puffball mushrooms, to name just a few. Here I used hedgehog, golden chanterelle and lobster mushrooms, but even if you don't have access to wild mushrooms, you can still make a great dish.
Commercial mushroom growers who supply interesting types of mushrooms are much more available than they have been before, and chances are if you go to your local coop, or even Costco or Whole Foods, you'll probably be able to find a decent selection. Oyster mushrooms, lions mane, and especially shiitakes all have a good flavor, and are widely available, for the most part, but, even if you can't find those, portobello or crimini mushrooms will be just fine too.
If you don't know how to pound a cutlet from a piece of lamb or goat leg (or the loin) I did a demonstration of that for our video on Lamb Milanese here.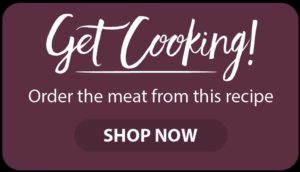 This recipe is by Chef Alan Bergo, the Forager Chef. A chef from Minnesota, Alan is a culinary industry veteran, former executive chef of acclaimed Lucia's Restaurant, and the Salt Cellar. Author of The Forager Chef's Book of Flora, he's one of the most respected voices in the world of foraging and wild food. He's best known as the founder of Forager Chef, his website focused on wild ingredients that reaches millions of readers each year. Learn more about Chef Alan and his hunt for mushrooms, wild and obscure foods at foragerchef.com. 
Looking to buy lamb or goat online? Shepherd Song Farm: Grass to table. We raise lambs & goats traditionally, humanely and sustainably. 100% Grass Fed, Pasture Raised, Never Confined, no Hormones, Grains or Animal Byproducts. Born, raised and processed in the U.S.A. Good for you and good for the environment.
Print Recipe
Lamb and Wild Mushroom Marsala
Thin cutlets of lamb or goat loin or leg, served with a rich sauce of wild chanterelle and lobster mushrooms, marsala wine, stock and cream is a great variation on an Italian American classic. Serves 4
Ingredients
Lamb and mushrooms
One 1lb lamb roast

from the leg, trimmed of any connective tissue

1

lb

mixed wild or cultivated mushrooms

cleaned

2

large shallots

½

cup

marsala wine

2

cups

heavy cream

1

cup

lamb stock

Kosher salt and fresh ground black pepper

¼

cup

cooking oil

2

tablespoons

unsalted butter

All purpose four

as needed for dredging
Peas
2

oz

lamb or goat bacon

8

oz

frozen peas

2

tablespoons

unsalted butter

½

cup

lamb stock

Small handful of chopped fresh Italian parsley
Instructions
Peas
Heat 2 tablespoons of the butter with the lamb bacon if using. Season with a pinch of salt and pepper and cook on medium heat until the shallot is translucent. Add the stock, bring to a simmer, then add the peas. Toss the peas to coat with the butter and stock, then set aside off the heat-you will heat them quickly again before serving.
Lamb and mushrooms
Wash and clean the wild mushrooms, then lay on a towel to rest until needed. If you bought your mushrooms from a store, skip this part.

Cut the lamb roast or loin into 1/2 inch cutlets, cutting them diagonally if needed. You're looking for 2-3 oz pieces of meat that can be pounded and tenderized. Assume 2 cutlets per person. If you like, you can also butterfly the cutlets as shown in the video on making Lamb Milanese, which will make pounding them easier.

Preheat the oven to a warming setting.

Cut one of the shallots into ¼ inch dice (small cubes) or chop fine. Cut the other shallot into thin slices.

Pound the cutlets thin with a mallet. Season the pieces of meat with salt and pepper on one side only, then dredge lightly in flour just before cooking.

Meanwhile, heat a large pan at least 10 inches in diameter with the oil. Brown the cutlets well on one side, then flip them over and cook for a few seconds on the other side. Remove the cutlets to a pan and keep warm in the oven while you make the sauce.

Add the mushrooms and sliced shallot to the pan, along with 2 tablespoons of butter, season with a pinch of salt, stir, cover the pan, and cook for 2-3 minutes, until the mushrooms have given up their juice. If you use cultivated mushrooms instead of wild, keep an eye on the pan so they don't burn as they won't contain as much liquid as washed, wild mushrooms.

When the mushrooms have started to wilt and any liquid is nearly evaporated, turn the heat to high, add the marsala to the pan, stir, tilt the pan to the side and allow it to ignite.

Cook for a minute, swirling the pan until the flames die. Cook for another minute more until the liquid is reduced by half. Add the stock to the pan and cook until the liquid is reduced by half. Add the cream to the pan, stir, taste and adjust the seasoning for salt until it tastes good to you. Reduce the sauce a bit until it's thickened enough to coat the back of a spoon.

At the last minute, return the lamb cutlets to the pan just to warm them through, then serve directly from the pan, or transfer to a serving dish.
Serving
Reheat the peas, check the seasoning and adjust as needed, then serve with a slotted spoon alongside the lamb, mushrooms and sauce.
Video