Iraqi-Style Lamb Dolmas
I love food wrapped in leaves, especially lamb, as in Greek and Mediterranean dolmas and dolmades. There's more than one version of dolma though, and Iraq has a fascinating traditional version that includes not only ground lamb, rice and spices, but lamb chops as well.
The flavor profile of the dish is much different than the more common, minimally seasoned (and still delicious) Greek version my girlfriends Greek family makes with lamb, rice, and a simple lemon sauce. Iraqi dolma are heavily seasoned, and simmered in a tart, lightly spiced sauce spiked with pomegranite molasses, which gives them a sort of tart, and gently sweet flavor. It's a mouthwatering combination.
To make it even more impressive, you start the Iraqi dolma in a large, deep pot by browning a couple lamb loin chops or lamb t-bones. After the lamb chops are browned, you add the sauce, cover with a plate, bring to a simmer, and bake until the dolma are cooked.
Besides the eating, the best part is the finally: unmolding the pan full of juicy stuffed leaves, revealing what is kind of like a savory lamb chop upside down cake, if the cake were made of lamb-stuffed leaves.
Traditionally, there seem to be a number of variations on Iraqi dolma, and many use small vegetables for stuffing. I tried a few, and they turned out ok, but I love stuffed leaves so much I decided to make our version with only leaves.
Leaves for stuffing
There's tons of options for leaves out there that you could stuff. It's fall now, so I used a selection of some of my favorite garden greens and a few wild ones, but you could use any large leaf you like. Here's a few examples:
Cabbage
Sunflower leaves
Collard greens
Chard
Grape leaves, especially fermented grape leaves 
Brussels sprout leaves
Cauliflower leaves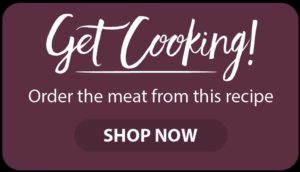 This recipe is by Chef Alan Bergo, the Forager Chef. A chef from Minnesota, Alan is a culinary industry veteran, former executive chef of acclaimed Lucia's Restaurant, and the Salt Cellar. Author of The Forager Chef's Book of Flora, he's one of the most respected voices in the world of foraging and wild food. He's best known as the founder of Forager Chef, his website focused on wild ingredients that reaches millions of readers each year. Learn more about Chef Alan and his hunt for mushrooms, wild and obscure foods at foragerchef.com. 
Looking to buy lamb or goat online? Shepherd Song Farm: Grass to table. We raise lambs & goats traditionally, humanely and sustainably. 100% Grass Fed, Pasture Raised, Never Confined, no Hormones, Grains or Animal Byproducts. Born, raised and processed in the U.S.A. Good for you and good for the environment.
Print Recipe
Iraqi Style Lamb Dolmas
Sweet and sour Iraqi-style lamb dolma filled with lamb, rice, and spices simmered in a tart sauce of tomato and pomegranite molasses. You will need roughly 22 large leaves for stuffing. Serves 4 with leftovers
Ingredients
Filling
1

lb

ground lamb

1

cup

medium grain rice

2

teaspoons

kosher salt

1

teaspoon

Baharat seasoning

(this is also called seven spice mixture)

1

teaspoon

ground cumin

1

teaspoon

ground black pepper

1

teaspoon

persian dried lime

½

teaspoon

crushed red pepper flakes

3

large cloves garlic

minced

1

medium white onion

finely chopped

2

tablespoons

chopped fresh mint

3

Tablespoons

1/2 a small can tomato paste

3

Tablespoons

pomegranate molasses

2

Tablespoons

extra virgin olive oil

14-20

large leaves

such as collards, chard, kale, sunflower, grape, horseradish, etc, for wrapping the filling
Simmering sauce and finishing
4

lamb or goat loin chops

2

cups

lamb stock

¼

teaspoon

kosher salt

¼

cup

sumac

plus more for garnishing (optional)

Fresh chopped mint leaves

to garnish (optional)

Thickest high-fat yogurt available

for serving

Fresh lemon juice

to taste (optional)
Instructions
Stuffing
The night beforehand, put the rice in a bowl with 4 cups of water, stirring to remove starch, then drain and reserve. Mix the ground lamb, rice and remaining filling ingredients well, then allow to sit overnight in the refrigerator, covered. Resting overnight is optional, but will make for a better filling. Mix the lamb stock and sumac if using, whisk until smooth, and allow to rest overnight.
Blanch the leaves
Blanch the leaves in lightly salted water until just wilted. Most green leaves can be nearly dipped in hot water and removed. Cabbage leaves should be cooked for 30-60 seconds. Rinse the leaves in a bowl of cool water, then rest in a colander to drain until you need them.

Preheat the oven to 350F.
Filling the dolma
Lay the leaves out on a table vein-side up, and mound scant ¼ cups (2oz) portions into the middle, rolling them up like packages.

Meanwhile, in a dutch oven or similar, heat a tablespoon of oil and brown the lamb chops on both sides. Turn the heat off of the pan, then arrange the stuffed leaves on top of the lamb chops, working to make sure that the leaves and meat are as snug as possible.

Strain the tomato-sumac liquid, discarding the sumac, then whisk in a bowl with the tomato paste and pour into the pot until it comes 1 inch from the top of the stuffed leaves. You may have some liquid leftover. Put a plate upside-down on top of the pot, pressing it down gently. Bring the pot to a simmer on medium heat until it bubbles around the edges.
Baking
Put the pot in the oven and bake for 30 minutes, then remove from the oven, remove the lid, return the pot to the heat and simmer on medium-low for another 20 minutes. Finally, turn off the heat, put the lid back on the pod, pressing it down gently and carefully draining any residual sauce to use as a condiment. If you really like sour, reduce the sauce in a small pot and add a dash of lemon juice to taste before serving. Make sure to allow the dolma to rest for 20 minutes before unmolding to make it easier.
Unmolding
To unmold the dolma, grasp the handle of the pot with a towel, then put a rimmed baking sheet on top of the pot. Invert the baking sheet quickly, remove the pot, and serve with yogurt, fresh chopped mint, and the cooking juices.
Video