Lamb and Wild Rice Dolmas or Dolmades
Dolmas, or dolmades as they're called at hour house, are a classic dish of grape leaves stuffed with lamb and rice enjoyed in lots of places, but Greece is arguably the most well known, and close to my heart as my girlfriends family are Greek.
Every year during the summer the whole family will get together once or twice to make them. A couple people will go outside and gather the best looking grape leaves they can find from around the edges of the woods and yards on the farm while others prepare the stuffing.
After the grape leaves are gathered, they're blanched in boiling water for a minute or two to relax them, then they're filled with the stuffing, which is the time consuming part. We will make hundreds at a time, so it's good to have a small group of people there to assist in rolling the leaves up with the filling. After all the leaves are rolled up, they're cooked in a pasta pot with a small amount of stock and a tight fitting lid. When they're done, we all gather around and enjoy a summer afternoon together, eating them with avgolemono sauce.
Adapting the family recipe
The recipe I have for you here is a little bit different than the family recipe, but the flavors are similar, and if you want a more traditional feel to it, you can easily substitute in what you like. The biggest things I've changed (in an effort to use local ingredients) are that I use natural wild rice and black walnuts instead of regular walnuts. If you want to use white rice and regular walnuts, or pine nuts, or no nuts at all, it's as simple as switching out one for the other-the recipe will work just fine.
Real wild rice
The really important thing to know, if you want the rice to be properly cooked, is that you can't use commodity black wild rice here. Natural wild rice may also be labeled as parched wild rice or manoomin (the Anishinabe name), and it cooks much quicker than conventional black wild rice (20 minutes compared to 60 minutes!). If you can't find any natural wild rice, just use regular long grain rice, or, you could also use fully cooked wild rice.
Fermented grape leaves
The grape leaves are important here too. Most grocery stores will  carry pickled grape leaves in jars in the Ethnic section, and they can also be purchased online. Many people use these grape leaves around the world and they will work just fine, but you need to make sure to soak them in a change or two of water for a while before using, or at least give them a thorough rinse as they're quite salty and can ruin the dish if you're not careful.
The best stuffed grape leaves you'll ever have will be made with your own lactofermented grape leaves. They take a week or two to ferment, but once they're done you can store them near indefinitely, and they'll have a complex, sour flavor, instead of just being salty. Fermented grape leaves do not have to be rinsed before using since they contain much less salt than commercial pickled grape leaves. If you'd like to try making your own, see my recipe for fermented grape leaves.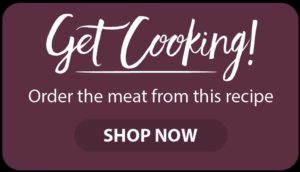 This recipe is by Chef Alan Bergo, the Forager Chef. A chef from Minnesota, Alan is a culinary industry veteran, former executive chef of acclaimed Lucia's Restaurant, and the Salt Cellar. Author of The Forager Chef's Book of Flora, he's one of the most respected voices in the world of foraging and wild food. He's best known as the founder of Forager Chef, his website focused on wild ingredients that reaches millions of readers each year. Learn more about Chef Alan and his hunt for mushrooms, wild and obscure foods at foragerchef.com. 
Looking to buy lamb or goat online? Shepherd Song Farm: Grass to table. We raise lambs & goats traditionally, humanely and sustainably. 100% Grass Fed, Pasture Raised, Never Confined, no Hormones, Grains or Animal Byproducts. Born, raised and processed in the U.S.A. Good for you and good for the environment.
Print Recipe
Lamb and Wild Rice Dolmas (Grape leaf rolls)
Addictive grape leaf rolls stuffed with natural wild rice, lamb, herbs and spices. Make about 50 rolls
Ingredients
Lactofermented grape leaves or pickled grape leaves

as needed, about 75

2

cups

chicken or vegetable stock
Stuffing
1

lb

ground lamb

1

cup

natural wild rice

½

cup

toasted chopped black walnuts or other nuts

optional

1

teaspoon

kosher salt

1

teaspoon

fresh ground black pepper

1/8

teaspoon

ground cinnamon

½

teaspoon

fresh grated ginger

2

large cloves fresh garlic

grated

1

large

8 oz yellow onion, finely chopped

2

tablespoons

sliced fresh spearmint or 1-2 teaspoons dried

optional
Yogurt sauce (optional)
1

cup

Thick Greek yogurt

1

large cloves

garlic

Kosher salt, to taste

2

tbsp

extra virgin olive oil

1

tbsp

fresh lemon juice

Fresh ground black pepper

Fresh grated lemon zest, to taste
Instructions
Rice
Soak the wild rice in the stock for at least 3 hours, then drain, reserving the liquid.
Lamb filling
Mix the lamb and remaining stuffing ingredients, including the soaked rice. At this point, inspect your grape leaves, if they're pickled aggressively, consider rinsing them.

Pat the grape leaves dry, then, working on a large worksurface, lay out the leaves, vein-side up. Put 1 tablespoon or so of the stuffing on the middle of each leaf, then fold in the sides and loosely wrap them up into packages.
Cooking
Line a 12 inch or wider pan with a layer of grape leaves to prevent sticking, then arrange the grape leaves, seam-side down in the pan.

Add the remaining broth (1.5 cups) to the pan, cover loosely, then bring to a simmer, and cook on medium-low for 30 minutes, checking on it here and there to make sure the water is evaporating and being absorbed by the rice.

When the pan is nearly dry, remove the lid, cover with a piece of parchment and allow to cool, then refrigerate. Enjoy at room temperature or warmed with the yogurt sauce or traditional avgolemono sauce.
Yogurt sauce (optional)
Mix all ingredients together, grating the garlic on a microplane grater or mashing it to a paste in a mortar and pestle. Double check the seasoning and adjust for salt, garlic, pepper, lemon zest and juice until it tastes good to you, then cover and refrigerate until needed.