Lamb and Squash Hand Pies with Goat Cheese
Hand pies, also known as pastys are a traditional recipe found around the world (pastys specifically from Michigan and the surrounding area) and are a great way to use a small amount of our grass fed lamb and goat. The name hand pie is interesting as it tells something about the history of things baked in a pastry crust: hand pies were made to be portable,  something people could tuck into their pocket on their way to the mines or a long days work.
The crust, besides being delicious, functions as a sort of shield, protecting the contents and making them portable. In areas with cold winters, such as on the Upper Peninsula of Michigan where pastys hail from, the hand pies, fresh from the oven, could also keep hands warm while the men went on their way to work in the often brutal cold of a Midwestern winter.
The fillings you can put inside a handpie are only limited by your imagination, but here I developed a nice combination of fall flavors to compliment lamb and goat: rich, creamy kabocha or buttercup squash, a touch of spicy harissa paste, and small pockets of goat cheese that melt as the pies cook. The combination of flavors here is inspired by a Moroccan lamb hand pie made with phyllo dough I ate at one of my favorite restaurants, with a few adjustments to make it easier to make at home.
The lamb pies are great made in advance, and, after cooking, they can be frozen, thawed and reheated for a quick dinner or lunch.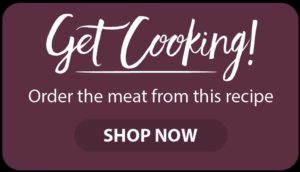 This recipe is by Chef Alan Bergo, the Forager Chef. A chef from Minnesota, Alan is a culinary industry veteran, former executive chef of acclaimed Lucia's Restaurant, and the Salt Cellar. Author of The Forager Chef's Book of Flora, he's one of the most respected voices in the world of foraging and wild food. He's best known as the founder of Forager Chef, his website focused on wild ingredients that reaches millions of readers each year. Learn more about Chef Alan and his hunt for mushrooms, wild and obscure foods at foragerchef.com. 
Looking to buy lamb or goat online? Shepherd Song Farm: Grass to table. We raise lambs & goats traditionally, humanely and sustainably. 100% Grass Fed, Pasture Raised, Never Confined, no Hormones, Grains or Animal Byproducts. Born, raised and processed in the U.S.A. Good for you and good for the environment.
Print Recipe
Lamb Hand Pies with Kabocha Squash and Goat Cheese
Rich hand pies or pastys filled with mashed kabocha squash, ground lamb or goat, and goat cheese. Recipe makes about 10 pies depending on the amount of filling you put in them.
Ingredients
Filling
1

lb

ground lamb or goat

1

small kabocha or buttercup squash

¾

teaspoon

kosher salt

or to taste

2

Tablespoons

quick harissa paste

optional, 1 teaspoon ground cumin, 2 tablespoons tomato paste, and ½ teaspoon cayenne can be substituted

1

small white onion (4-5 oz)

minced

1

large clove garlic

minced or grated

2

tablespoons

lamb fat

1

teaspoon

chopped fresh thyme

or another herb you like, such as mint

4

oz

fresh chevre
Pasty dough (or your favorite pie dough)
2.5

cups

all purpose flour

1

cup

unsalted butter

½

teaspoon

kosher salt

4

Tablespoons

cold water

2

large eggs beaten with a splash of cream

for baking
Instructions
Dough
In a food processor, combine the flour, butter, and salt. Pulse the mixture until it resembles coarse meal, then gradually pulse in the cold water until a dough forms and the mixture is nearly smooth. A little visible butter here and there is fine and will help make an airy, flaky dough. Wrap the dough in cling film until ready to use.
Squash
Preheat an oven to 350F. Using a heavy, large chef's knife, cut the squash in half vertically, scoop out the seeds, then wrap in foil, putting the cut sides back together. Roast the squash for 30 minutes, remove, cool, then trim off the skin. To trim off the skin, I find it helpful to cut the halves into 1/8's so they lay flat, then I trim the skin off with a paring knife.

Weigh out 8 oz of cooked squash, reserving the rest for another purpose. Take 2 oz of squash and mash it into a paste with the back of a knife on a cutting board. Coarsely chop the remaining 6 oz of the squash.
Lamb
Sweat the lamb in the fat until cooked, then add the onion and garlic and cook for 10 minutes more on medium heat, until the onion is translucent and cooked. Transfer the lamb-onion mixture to a mixing bowl, along with the harissa, salt, thyme the chopped and mashed squash, mix well, then crumble the chevre into the mixture and fold in. You are looking for small pockets of cheese here-it should not be evenly distributed.
Assembling
Roll out the pie dough (working in batches if needed) to ¼ inch. Using a dessert plate or another round object with a diameter of 6-7 inches, cut out rounds of dough. We the edge of each dough round lightly with water, spoon on 4 oz of filling (½ cup) then fold the dough over to make small hand pies.

Using a fork, crimp the edges of each pie, then poke the top of each pasty once to allow air to escape, brush each pasty with the egg wash and bake in a preheated 375F oven for 30 minutes or until browned. Allow the pies to cool for 5-10 minutes before serving.