Szechuan Goat Sausage
Aromatic, herbaceous, and a little spicy, Szechuan lamb or goat is inspired by Szechuan flavors that might be foreign to a lot of people in the United States. There's a couple key ingredients
Szechuan peppercorns
I harvest wild Szechuan peppercorns, or prickly ash berries, and there exactly what they sound like: a wild cousin of the plant whose seeds are used as a spice in Chinese and Japanese cooking. The berries give a numbing flavor to dishes, and are mostly used in combination with something spicy, which creates a hot-numb flavor known as Mala. The effect seems a little different at first, but is addictive, making your mouth water more than you ever thought possible. An important thing to know though, is that wild Szechuan peppercorns from America are much more tame than ones you might buy at an Asian market, so you should cut the amount in half if you use commercial Szechuan peppercorns.
Fish Sauce
Fish sauce, and all of it's delicious umami makes for a fun substitute for salt in many dishes, including sausage. Making a brine with it for roast chicken is also a great way to use it off the beaten path from what most people will be familiar with.
Making and using the sausage
Making the sausage is easy:  take some ground lamb or goat, mix it with the seasonings, and let it sit overnight for the flavors to meld. After it's done, you can fry it up in small patties, or use it to make small dumplings, as shown in the pictures in this post. It's also cook made into small meatballs and cooked in soup.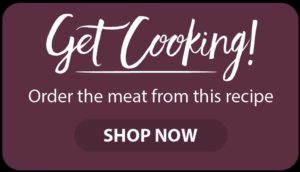 This recipe is by Chef Alan Bergo, the Forager Chef. A chef from Minnesota, Alan is a culinary industry veteran, former executive chef of acclaimed Lucia's Restaurant, and the Salt Cellar. Author of The Forager Chef's Book of Flora, he's one of the most respected voices in the world of foraging and wild food. He's best known as the founder of Forager Chef, his website focused on wild ingredients that reaches millions of readers each year. Learn more about Chef Alan and his hunt for mushrooms, wild and obscure foods at foragerchef.com. 
Looking to buy lamb or goat online? Shepherd Song Farm: Grass to table. We raise lambs & goats traditionally, humanely and sustainably. 100% Grass Fed, Pasture Raised, Never Confined, no Hormones, Grains or Animal Byproducts. Born, raised and processed in the U.S.A. Good for you and good for the environment.
Other Lamb and Goat Sausage Recipes
Lamb or Goat Hot Italian Sausage
Print Recipe
Szechuan Goat Sausage
Spicy, numbing, umami-packed sausage made from grass fed goat, fish sauce, hot chili and Szechuan peppercorns. Makes a pound, which is a good test batch to make sure you like it. You can scale this up as needed, but adjust the salt down, aiming for about 1 % of the total weight of the meat when making larger batches (a great reason to have a kitchen scale).
Ingredients
1

lb

ground goat

2

teaspoons

ground prickly ash berries or Szechuan peppercorns

use half this amount is using commercial Szechuan peppercorns

1

tablespoon

fish sauce

preferably Red Boat brand

½

teaspoon

salt

½

teaspoon

red pepper flakes

or to taste, depending on your heat tolerance

1/8

teaspoon

freshly ground cloves or spicebush berries

1

teaspoon

fresh ginger

finely grated

1

small clove garlic

finely grated (about ½ teaspoon)

1

teaspoon

maple sugar

or other sugar

Small handful of chopped fresh cilantro

culantro, or rau ram
Instructions
Combine the ground meat in a bowl and mix well with the remaining ingredients, then allow to rest overnight, which will allow the salt time to bond and activate the myosin in the meat, which helps keep it moist.

The sausage will keep for 3-4 days in the fridge.