Easy Lamb Curry
Whenever I needed a dish I could really depend on, or maybe when I wasn't feeling particularly creative when writing menus, a good simple curry served me well and was always something I could rely on.
This simple lamb or goat curry (you could use a shoulder of either here, as well as shanks and stew meat) is essentially the exact same recipe I used to run at the restaurant, just in a smaller size. It's built for eaters of all types, and is very mild as far as heat goes. If you like your curry spicy, you can adjust the heat to your taste.
Types of lamb or goat to use
Preferably, you want a slow-cooking cut here. Lamb or goat shoulder, shank, or stew meat from the next is my first choice. Meat from the leg can work, but won't be quite as good as the other cuts mentioned as it lacks intramuscular fat.
The part that everyone loves the most though, is the garnishes and finishing the dish at the table. Curried lamb and warm rice are only the beginning of what becomes a sort of choose-your-own-adventure meal. Typically I serve it with at least 4 or 5 garnishes, usually revolving around the following:
Garnishing ideas
Thick yogurt is a perfect way to cut the heat and add a creaminess to the curry.
Habanero or another spicy jelly. At home we often add a sweet mango chutney to finish curries at the table, spicy-hot jelly is a great substitute and a fun way for guests to control their own heat level.
Toasted coconut is optional, but adds a great texture and compliments the coconut milk used in the curry.
Toasted nuts, pictured are black walnuts, but you can use just about anything. Cashews were always a hit.
Fresh herbs like cilantro, mint, tarragon, or basil.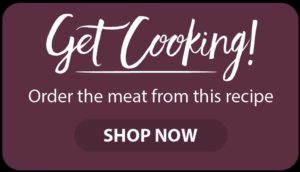 This recipe is by Chef Alan Bergo, the Forager Chef. A chef from Minnesota, Alan is a culinary industry veteran, former executive chef of acclaimed Lucia's Restaurant, and the Salt Cellar. Author of The Forager Chef's Book of Flora, he's one of the most respected voices in the world of foraging and wild food. He's best known as the founder of Forager Chef, his website focused on wild ingredients that reaches millions of readers each year. Learn more about Chef Alan and his hunt for mushrooms, wild and obscure foods at foragerchef.com. 
Looking to buy lamb or goat online? Shepherd Song Farm: Grass to table. We raise lambs & goats traditionally, humanely and sustainably. 100% Grass Fed, Pasture Raised, Never Confined, no Hormones, Grains or Animal Byproducts. Born, raised and processed in the U.S.A. Good for you and good for the environment.
Print Recipe
Easy Lamb Curry
A simple lamb curry inspired by the most popular one Chef Alan Bergo used to serve at Lucia's restaurant in Minneapolis. It makes a mild curry you can adjust to your taste.
Ingredients
Lamb
1

lb

lamb shoulder, shank, or stew meat, cubed

1

teaspoon

kosher salt

2

tablespoons

rendered lamb fat or cooking oil such as grapeseed

for browning
Curry
2

cans regular/high fat coconut milk

1

cup

water or unseasoned lamb stock

1

cup

apple cider

Optional, you can use 2 cups of unseasoned lamb stock or water instead, but apple or orange juice adds a good flavor. Consider it an option.

2

inch

piece

10 grams peeled ginger

5

large

cloves garlic, or 20 grams

1

medium

white onion or 5 oz chopped

1/3

cup

mild curry powder

If you prefer spicy curry powder, use it

Zest of 1/2 an orange

optional, for finishing
Garnishes
Thick yogurt, such as Faye, highest fat available

Habenero jelly, to taste,

Toasted nuts or seeds

Toasted unsweetened coconut

Fresh herbs like cilantro, basil, mint or tarragon

Freshly cooked vegetables. Pictured are romanesco and carrots.

Freshly cooked rice, preferably basmati
Instructions
Mix the lamb with the salt and set aside.

In a highspeed blender, puree the coconut milk with the water garlic, ginger, onion and lemongrass until smooth.

In a wide pan that can accommodate all of the ingredients, brown the lamb pieces on high heat in the fat, working in batches as needed.

When the lamb is browned, add it all back to the pan, add the coconut milk mixture, bring to a simmer and cook, covered, for 2 hours, or until the lamb is tender. From here the curry can be made in advance and reheated as needed.

To serve, warm the curry up and serve with rice, cooked vegetables, yogurt, fresh cilantro, toasted nuts and or toasted coconut, and sweet mango chutney, habanero jelly, or another spicy condiment if you like.
Video