Smoked Lamb or Goat Neck
There's lots of cuts that are worthy of smoking on a lamb or goat, but a whole smoked neck, along with the shoulder, are my favorite. You can smoke literally any cut of lamb or goat, but shoulders and necks, as they contain plenty of intramuscular fat to keep the meat moist, are going to give you the best results, where using something like a leg of lamb can result in meat that's dry.
The basic recipe is really easy: make a brine with salt and water, then immerse the neck in the brine for 24 hours. Afterward, you remove the neck, season it with black pepper, and smoke it low and slow until the meat pulls easily from the bone when flaked with a fork. Removing the meat does require a little more effort than smoking a shoulder, but, one taste of the juicy, tender meat and you won't care about a little extra prep time before serving.
To remove the most meat from the bone, find it easiest to cut the meat off into large chunks with a knife, afterward, I take a fork to the neck bone and flake off every last piece of delicious meat. The finished meat is great anywhere you'd use smoked pulled pork, and it makes a fantastic barbecued sandwich (directions for how to make mine below).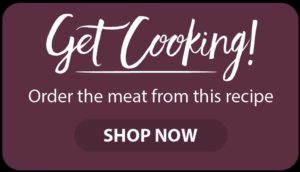 This recipe is by Chef Alan Bergo, the Forager Chef. A chef from Minnesota, Alan is a culinary industry veteran, former executive chef of acclaimed Lucia's Restaurant, and the Salt Cellar. Author of The Forager Chef's Book of Flora, he's one of the most respected voices in the world of foraging and wild food. He's best known as the founder of Forager Chef, his website focused on wild ingredients that reaches millions of readers each year. Learn more about Chef Alan and his hunt for mushrooms, wild and obscure foods at foragerchef.com. 
Looking to buy lamb or goat online? Shepherd Song Farm: Grass to table. We raise lambs & goats traditionally, humanely and sustainably. 100% Grass Fed, Pasture Raised, Never Confined, no Hormones, Grains or Animal Byproducts. Born, raised and processed in the U.S.A. Good for you and good for the environment.
More Ideas
Want more great recipes for cooking lamb necks? See How to Cook Lamb or Goat Neck, with Recipes.
Print Recipe
Smoked Lamb or Goat Neck
Lamb or goat neck is a great cut to put in the smoker. Use the pulled meat anywhere you would shredded, smoked pork.
Ingredients
2

qts water

½

cup

kosher salt

1.5

T

black pepper

fresh ground

One whole lamb neck
Instructions
Soak the neck in brine for 2 days, then remove, pat dry, and coat with the pepper.

Smoke the neck for 3 hours at 250F, then wrap in foil and cook for 2 hours more, or until very tender.

Shred the meat from the bone, and reserve or serve, or cut off chunks of meat and scrape the neck with a fork after to get as much meat as possible.

I like to let the necks cool until they're warm enough to handle, then I pick the big pieces of meat off with my fingers using a paring knife and or fork as necessary to free the meat. The meat is fantastic warmed up and used anywhere you would smoked or barbecued pork.
To make the sandwich as pictured
Shred the meat, then reheat in a covered pan with a splash of water. Taste and season the lamb and adjust with salt or pepper if needed. Butter and griddle 2 slices of bread. Arrange the smoked lamb on top of one slice of bread, drizzle with some of your favorite barbecue sauce (or simmer the lamb in it) top with coleslaw, the other slice of toast, secure with toothpicks, and cut each sandwich into 2 wedges. Serve with pickles on the side or on the sandwich.