Big Vegetable Soup with Lamb Sausage
When the weather gets cold at the end of summer, one of the first things I crave is a big pot of vegetable soup made with as many different types of vegetables as I can manage. It's one of the most comforting things I know of to make, it feeds a crowd or a family for a couple days, and it only gets better as time goes on.
The most important part is the vegetables. You want a nice, big blend here, with as much variety as possible. For the best soup, you'll have plenty of leftover veggie scraps, that you can save for another purpose. I use anything and everything I can find, but I always use the following, no matter when I make it.
Beans
In a can, or dried is fine. I always try to include some of their cooking liquid too as it helps make a rich broth.
A Grain
Here I use wild rice, but I also like wheatberries. If you use regular rice, or a grain that can get soft, consider adding it after the soup is finished to preserve the texture.
Leafy Greens
These are really important. Typically I add lacinato kale, but in the recipe pictured I used a blend of chard and broccoli leaves. I add the greens at the end of cooking and stir them in just long enough to wilt them to preserve their texture. The residual heat the soup keeps as it's cooling is enough to cook them, and you will also cook them again by reheating.
Meat
Here I use lamb sausage, but meat stock, lamb bacon, or a shank or two are great too, or just a pack of ground lamb. A little goes a long way, so this is a great place to stretch smaller amounts of meat.
After the soup is cooked, I like to garnish it with a dollop of pesto. Here I used stinging nettle pesto with pumpkinseeds pesto, but you can use your favorite type. ramp leaf pesto is another favorite of mine. Pestos made with arugula or mustard greens are also good. Or, if you don't feel like it, just garnish it with some parmesan and olive oil.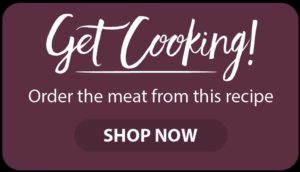 This recipe is by Chef Alan Bergo, the Forager Chef. A chef from Minnesota, Alan is a culinary industry veteran, former executive chef of acclaimed Lucia's Restaurant, and the Salt Cellar. Author of The Forager Chef's Book of Flora, he's one of the most respected voices in the world of foraging and wild food. He's best known as the founder of Forager Chef, his website focused on wild ingredients that reaches millions of readers each year. Learn more about Chef Alan and his hunt for mushrooms, wild and obscure foods at foragerchef.com. 
Looking to buy lamb or goat online? Shepherd Song Farm: Grass to table. We raise lambs & goats traditionally, humanely and sustainably. 100% Grass Fed, Pasture Raised, Never Confined, no Hormones, Grains or Animal Byproducts. Born, raised and processed in the U.S.A. Good for you and good for the environment.
Big Vegetable Soup with Lamb Sausage and Pesto
A rich, hearty soup made with lots of vegetables and lamb sausage.
Ingredients
1

lb

lamb sausage

see recipe

4

oz

diced carrot

2 small

4

oz

celery

2 ribs

4

cloves

garlic

finely chopped

1

medium onion

6 oz

1

zucch-8 oz

10

oz

diced cabbage

1/4 of a medium cabbage

6

oz

greens cleaned and cut into 1 inch pieces

1 bunch chard or kale, etc

2

oz

chard stems

1

potato peeled and cubed 1/2 inch 7oz

8

oz

cauliflower florets

1/2 a small head

6

oz

potato diced

1 medium to small

5

oz

green beans

large handful

10

cups

water
Instructions
In a large stock pot, cook the sausage in the oil until cooked through, then add the onions and garlic and cook for two minutes more.

Add the remaining ingredients, except the chard or other greens, bring to a simmer, turn down the heat to low and cook for 30 minutes or until the vegetables are tender.

Stir in the greens just to wilt them, season the soup to taste with salt until it tastes good to you. Seasoning the soup is very important, it is nothing to season, taste and adjust it multiple times.

Meanwhile, fill a sink half-full with cold water, then put the soup pot int the sink, uncovered, and allow to cool, refilling the sink with fresh, cold water as needed, until the soup is slightly colder than room temperature, this may take an hour or two. Refrigerate the soup, warming it up and serving with a dollop of pesto on top, if you like.
Video