Salted Lamb or Goat Liver
Salted lamb liver might not sound like the most exciting thing at first glance, but it's a fascinating and fiendishly creative way to prepare liver that is quite different than the typical preparations for fried or sautéed liver cooked from fresh.
Credit for the original recipe goes to one of the great masters of nose-to-tail cuisine: Chef Fergus Henderson and his book Nose to Tail Eating: A Kind of British Cooking. Henderson's book is a cult favorite among chefs and foodies who appreciate offal, and the salted liver is one of the most interesting and useful recipes I've employed from the book over the years.
The recipe for curing the liver is very simple-only four ingredients, including the liver, but it will take at least three weeks to cure appropriately. After the liver is done curing, it can be sliced and eaten raw, as you might on a sandwich (it's especially good alongside some other cured meats like ham). 
In the book, Chef Henderson describes one of the best ways to enjoy the cured liver: gently heated and doused with balsamic vinegar, and added to a salad with hardboiled eggs. I add some lamb bacon since I love bacon, eggs, and liver together.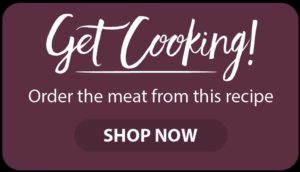 This recipe is by Chef Alan Bergo, the Forager Chef. A chef from Minnesota, Alan is a culinary industry veteran, former executive chef of acclaimed Lucia's Restaurant, and the Salt Cellar. Author of The Forager Chef's Book of Flora, he's one of the most respected voices in the world of foraging and wild food. He's best known as the founder of Forager Chef, his website focused on wild ingredients that reaches millions of readers each year. Learn more about Chef Alan and his hunt for mushrooms, wild and obscure foods at foragerchef.com. 
Looking to buy lamb or goat online? Shepherd Song Farm: Grass to table. We raise lambs & goats traditionally, humanely and sustainably. 100% Grass Fed, Pasture Raised, Never Confined, no Hormones, Grains or Animal Byproducts. Born, raised and processed in the U.S.A. Good for you and good for the environment.
Curing the liver using an UMAi Dry Bag
I've talked about UMAi Dry brand dry-curing and aging bags a few times on this website, and, if you don't have a basement or similar place to hang your liver to dry, you can absolutely use one of them, which will allow you to cure the liver in the fridge, without hanging it in a basement or other place. If you've never cured meat or made charcuterie at home, I highly recommend using one of their bags for this recipe. For the salted, cured liver, you'll want to use one of UMAi's large charcuterie bags.
Print Recipe
Salted Lamb or Goat Liver
Salted, dry-cured lamb or goat liver is an interesting piece of charcuterie you can easily make at home. It's worth the wait.
Ingredients
250

g

9oz kosher salt

250

g

9oz granulated sugar or turbinado sugar

56

g

2 oz fresh ground black pepper
Instructions
Initial cure
Mix the salt and sugar.

In a large mixing bowl, coat the liver with half of the salt and sugar mixture, rubbing it well to help the cure adhere. Put the liver in a bowl or similar dish, cover, and put in the fridge for 24 hours.

After 24 hours, pour off the liquid that's migrated from the liver, then rub with the additional half of the cure. Cover the container and put the liver back in the fridge for 2 weeks.
Hanging and drying the liver
After two weeks, remove the liver and pat dry, then coat completely with the black pepper on all sides. Roll the liver into a log/jellyroll shape, wrap in cheesecloth, and tie it snug with butchers twine. Weigh the liver and write the total weight on a piece of tape, along with the date, wrapping it around the twine to make it stick.

Leave the liver to hang in a cool dry place for another 2, and up to 3 weeks (this could be a basement, or another place that won't have drastic temperature swings, which could invite mold).

After 2 weeks, or when the liver has lost about 25-30% of it's weight, the liver should be dried and firm, but tender enough that it can still be easily sliced. It can be eaten, thinly sliced on sandwiches, or gently warmed up and served in the salad pictured in this post. Refrigerate the liver after slicing.
Curing the Liver using an UMAi Dry aging bag
To use an UMAi Dry bag, simply vacuum seal the cured liver into a large charcuterie bag, using the "vac mouse" per the manufacturer's directions. Put the seal liver on a drying rack in the fridge, and cure for the same amount of time as above.
Print Recipe
Salted Lambs Liver Salad, with Bacon, Eggs, and Balsamic Vinegar
A rich salad made with a warm dressing of bacon and cured liver, made sweet and sour with a dash of balsamic vinegar.
Ingredients
10

thin slices

1.25 oz salted lamb's liver

3

oz

fresh salad greens

2

oz

bacon

2 thick slices

2

Tablespoons

good balsamic vinegar

Kosher salt and fresh ground black pepper

2

hard boiled eggs

quartered

1 2

oz

chunk of carrot

grated

Handful of celery leaves

optional
Instructions
Mix the salad greens, carrots and celery leaves if using. Slice the bacon into ½ inch slices, then heat in an 8 inch or similar pan on medium-high heat until crisp and the fat has rendered out. Season the bacon with a pinch of salt and pepper.

Add the liver, don't cook it per say, but just heat it through for a moment.

Turn the heat off, add the vinegar to the pan, stirring the ingredients, then quickly pour the mixture and all the juices directly onto the salad greens.

Add the eggs and mix to barely coat them with some of the natural dressing, double check the seasoning of the salad for salt, pepper and acid, and serve.