Homemade Goat Chorizo
Chorizo sausage: the famously spicy, rich, Latin American sausage is easy to make at home, and a great way to spice up ground meat you might have for a change of pace. Traditionally chorizo might come in one of two different forms: dry, like salami, or soft/loose, as in Mexican chorizo like I'm going to describe here. Pork is the most commonly used, but lamb, and especially goat, both of which can have similar fat contents when ground, make delicious variations worth trying.
Tequila and vinegar
Loose chorizo is a bit different than other sausages you might make at home with our ground goat or lamb (try our lamb breakfast sausage or lamb and mint sausages too!) in that it includes added liquids. Specifically two liquids are added here: tequila, and vinegar—both serving the purpose of helping to tenderize the meat over time, which makes for tender, juicy sausage.
Ideas for using
Simply cook it and use as taco meat for nachos, tacos, quesadillas and burritos
Try your hand at making choriqueso, a rich cheese dip made from chorizo
Mix the chorizo with soft queso quesadilla cheese and use to make traditional tamales
Use it in soup, especially South American flavored ones like tortilla soup
It's great mixed with vegetables in simple sautés and vegetable mixes, especially with ingredients like squash and hominy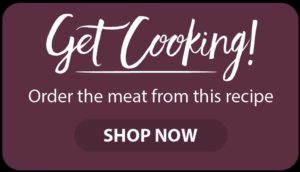 This recipe is by Chef Alan Bergo, the Forager Chef. A chef from Minnesota, Alan is a culinary industry veteran, former executive chef of acclaimed Lucia's Restaurant, and the Salt Cellar. Author of The Forager Chef's Book of Flora, he's one of the most respected voices in the world of foraging and wild food. He's best known as the founder of Forager Chef, his website focused on wild ingredients that reaches millions of readers each year. Learn more about Chef Alan and his hunt for mushrooms, wild and obscure foods at foragerchef.com. 
Looking to buy lamb or goat online? Shepherd Song Farm: Grass to table. We raise lambs & goats traditionally, humanely and sustainably. 100% Grass Fed, Pasture Raised, Never Confined, no Hormones, Grains or Animal Byproducts. Born, raised and processed in the U.S.A. Good for you and good for the environment.
Print Recipe
Goat Chorizo (Chorizo de Cabra)
Spicy, delicious chorizo-style sausage made from grass fed goat
Ingredients
1

lb

ground goat or lamb

1

tablespoon

smoked paprika

2

tablespoons

mild chili powder

½

teaspoon

ground cumin

½

teaspoon

fresh ground black pepper

1

teaspoon

dried marjoram or ¼ teaspoon dried oregano

Pinch

of ground cinnamon

Pinch

of dried

ground bay leaves (optional)

1

medium clove garlic

grated

1

tablespoon

red wine vinegar

1

tablespoon

tequila
Instructions
In a stand mixer or in a bowl, thoroughly mix all ingredients with the paddle attachment until wet and tacky, about 2 minutes.

Refrigerate the sausage for a few hours before using. It will last a few days in the fridge, and can be frozen.

The flavor will improve and mellow after resting for 24 hours.