How to Cut up a Leg of Lamb or Goat Into Roasts
Cooking a whole leg of lamb or leg of goat can be intimidating, but there's a lot more that you can do with a whole leg than roast them whole once a year for your holiday table. Cutting a whole leg of lamb into individual roasts is relatively easy, and economical as it can turn what would be one larger cooking project that you may feed a family with, into 4, 5, or more meals, depending on how many people you're serving, and the size of the leg.
Turn a leg into 6 smaller roasts
Besides a number of different, unique roasts, you also get the femur and hip bones, which are great for soup, as well as some trip and scrap for stock or stew, along with a smaller roast (the trip tip).
Soup bone, trim, and the tri-tip
The finished individual roasts can be frozen and used as needed (I recommend vacuum sealing them) but you don't have to limit your culinary creativity to just roasts either. Here's a few ideas:
Ideas for your roasts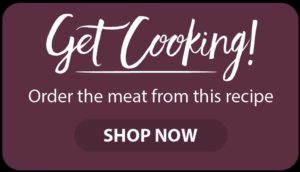 This recipe is by Chef Alan Bergo, the Forager Chef. A chef from Minnesota, Alan is a culinary industry veteran, former executive chef of acclaimed Lucia's Restaurant, and the Salt Cellar. Author of The Forager Chef's Book of Flora, he's one of the most respected voices in the world of foraging and wild food. He's best known as the founder of Forager Chef, his website focused on wild ingredients that reaches millions of readers each year. Learn more about Chef Alan and his hunt for mushrooms, wild and obscure foods at foragerchef.com. 
Looking to buy lamb or goat online? Shepherd Song Farm: Grass to table. We raise lambs & goats traditionally, humanely and sustainably. 100% Grass Fed, Pasture Raised, Never Confined, no Hormones, Grains or Animal Byproducts. Born, raised and processed in the U.S.A. Good for you and good for the environment.
Print
How to cut a leg of lamb or goat into roasts
A whole leg of lamb or goat can be intimidating, but they're easy to cook when cut down into smaller muscles.
Instructions
Find the femur and expose it with a paring knife.

Remove the femur and hip bone.

You'll be left with three large chunks of meat.

Trim the silverskin and fat to reveal the individual muscles, feel free to use your hands as needed to help pull them apart.

After trimming you'll be left with a number or unique, smaller roasts.

You'll also have trim and scrap left over for making stock or stew.
Video