Moroccan Lamb Brains and Eggs
Of all the recipes for lamb brains in the world, Moroccan style lamb brains simmered with eggs, tomatoes, olives and spicy harissa paste is arguably one of the most well known and loved. Even in today's climate, where consuming brains may seem odd to many people, and unapproachable for many more (they're currently illegal in Britain) this dish, and other ones like it, will still resonate with a lot of people.
Funny enough, as I cooked and ate this dish the first few times, I was reminded that I knew two people from Morocco, so I reached out to them and asked them if they've ever heard of this dish, and if it was indeed as famous as I'd come to believe from my research. Both people enthusiastically told me it was, and enjoyed retelling stories of family gatherings where it was served, or times they'd eaten the dish when visiting Morocco.
There's something magical about it, to be sure the aroma of spices, caraway, garlic and tomato, the briny bite of the olives, all dance around the mild, cheesy texture of the brains.
Spicy tomatoes and eggs are a popular combination in the Mediterranean, another good example being the Italian "Ouva en Purgatorio" or eggs in purgatory. The Moroccan version relies on one it's signature ingredients: harissa, a spicy paste of chili peppers and spices that's a good addition to just about anything. If you've never made harissa (which you can buy online or at specialty shops) I'm including a quick, short-cut version I developed for our lamb merguez sausages.
Getting brains from a skull
To get brains, you'll need a whole lamb or goat head, and a reciprocating saw, as well as a cinderblock to or another way to keep the head steady as you cut. You can also use a handsaw, but an electric saw is much easier. I also discuss the ins and outs and general tips for cooking brains in this post.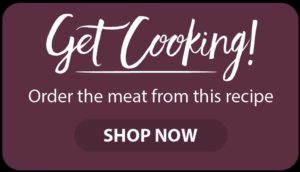 This recipe is by Chef Alan Bergo. A chef from Minnesota, Alan is a culinary industry veteran, former executive chef of acclaimed Lucia's Restaurant, and the Salt Cellar. One of the most respected voices in the world of foraging and wild food, he's best known as the founder of Forager Chef, his website focused on wild ingredients that reaches millions of readers each year. Learn more about Chef Alan and his hunt for mushrooms, wild and obscure foods at Forager Chef®. 
Looking to buy lamb or goat online? Shepherd Song Farm: Grass to table. We raise lambs & goats traditionally, humanely and sustainably. 100% Grass Fed, Pasture Raised, Never Confined, no Hormones, Grains or Animal Byproducts. Born, raised and processed in the U.S.A. Good for you and good for the environment.
Print Recipe
Moroccan Lamb Brains with Eggs and Harissa
Lamb brains cooked with tomato, eggs, harissa and olives is a famous Moroccan dish.
Ingredients
Brains
Generous 4 oz

2 small lamb brains, halved

1

small lemon

1

dried bay leaf

1

tablespoon

salt

4

cups

water
Eggs
4

large eggs

1

large clove garlic

½

teaspoon

caraway seed

1 15

oz

can peeled tomatoes or 1 large tomato

1

cup

water

2

tablespoons

harissa paste

or to taste if you're sensitive to heat

1

large bell pepper

seeded, ribs removed and diced ½ inch

1.5

oz

small handful green Castelvetrano olives, halved

Fresh chopped cilantro

to garnish

2

Tablespoons

Extra virgin olive oil

plus more to garnish

Kosher salt and fresh ground black pepper
Instructions
Preparing the brains
Soak the brains overnight in water, changing it a few times until it becomes clear.

Bring the remaining ingredients for the brains to a simmer in a non-reactive pan, cover and cook for 20 minutes, then allow to cool.
Eggs
Squeeze the seeds from the tomatoes, coarsely chop the tomatoes, reserving them with the juice from the can. Stir the harissa paste with the water until dissolved.

Meanwhile, heat an oven to 350F. Crush the caraway in a mortar and pestle or a spice grinder, add the garlic and mash to a paste.

Heat the oil in a 12 inch cast iron skillet, add the garlic-caraway mix, stir for a minute, then add the peppers and cook for a minute more.

Add the tomatoes and their juice, along with the brains and harissa water, bring to a simmer, then make 4 holes in which to nestle the eggs.

Crack the eggs in the pan, then bake for 15-20 minutes, or until the yolks are set but still a bit runny. Serve with toasted slices of baguette, fresh chopped cilantro, and generous drizzles of extra olive oil.
Print Recipe
Quick Harissa
Ingredients
1

large red bell pepper

3

large cloves garlic

¼

cup

rendered lamb fat

or substitute flavorless cooking oil

1

teaspoon

ground cumin

1/2

Tablespoon

cayenne pepper

1 1/2

Tablespoon

Smoked paprika
Instructions
Roast the bell pepper on a burner until charred all over, then put in a plastic bag, seal and allow to cool, then peel, de-seed, and coarsely chop. Combine the pepper with the garlic, oil, cumin, cayenne and the smoked paprika in a blender or food processor and puree until very smooth.

Transfer the puree to a small pan and cook on medium heat, stirring constantly for 15 minutes, or until the mixture is deeply caramelized, it's orange color will change to a deep red. Alternately, the pepper paste can be baked in a 350 degree oven for 20-30 minutes being stirred occasionally, until deeply colored.

Reserve the harissa, you should have about 3 tablespoons of paste. Meanwhile, put the lamb in the freezer for 15 minutes while you allow the paste to cool. The harissa can be made ahead of time and refrigerated.