Homemade Lamb or Goat Braunschweiger / Liverwurst
If you have a meatgrinder at home, and you haven't made homemade braunshweiger yet, it may be time.
Braunshweiger, also known as liverwurst, is a really popular form of charcuterie where I live in Wisconsin. Rich and filling, a bit like summer sausage with a deeper flavor, and it's fantastic on a cheese plate or just a simple sandwich (spread with plenty of salted butter, thank you).
You can buy braunshweiger at just about any supermarket, but the commercial varieties are mostly made with sub-par meat, along with additives like corn syrup I don't like in my food. Making your own braunshweiger is not the easiest type of charcuterie to make, but it doesn't involve any aging like my lamb or goat country ham, or lamb pancetta.
All you need is a meat grinder, some high quality liver and spices, some fat, and a bit of patience. If you follow the directions here to a T, you can teach yourself a really useful  skill—not just anyone can claim to make their own homemade liverwurst!
Typically liverwurst will be put into a casing and smoked, but that can be tricky at home, so I've outlined two different options for you to try, depending on what you're comfortable with and the tools you have available. Using your favorite bacon in the mix as I have outlined will give it plenty of smoky kick.
The easiest option available for cooking is wrapping the braunshweiger in cling film and poaching, but if you'd prefer not to use plastic, as some people do, you can also steam it in a round container like wide mouth mason jar set into a water bath. As long as you have a trusty thermometer, you'll be good to go.
It's a great project for a weekend or a day off when you have some extra time to be in the kitchen. The finished sausage freezes very well too.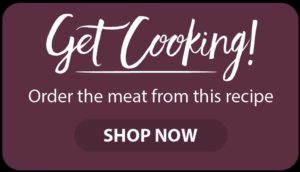 This recipe is by Chef Alan Bergo, the Forager Chef. A chef from Minnesota, Alan is a culinary industry veteran, former executive chef of acclaimed Lucia's Restaurant, and the Salt Cellar. Author of The Forager Chef's Book of Flora, he's one of the most respected voices in the world of foraging and wild food. He's best known as the founder of Forager Chef, his website focused on wild ingredients that reaches millions of readers each year. Learn more about Chef Alan and his hunt for mushrooms, wild and obscure foods at foragerchef.com. 
Looking to buy lamb or goat online? Shepherd Song Farm: Grass to table. We raise lambs & goats traditionally, humanely and sustainably. 100% Grass Fed, Pasture Raised, Never Confined, no Hormones, Grains or Animal Byproducts. Born, raised and processed in the U.S.A. Good for you and good for the environment.
Print Recipe
Homemade Lamb or Goat Braunshweiger / Liverwurst
Homemade liverwurst made from lamb or goat liver, pork bacon or lamb fat is a delicious piece of charcuterie you can make at home with a meat grinder and some patience.
Equipment
Meat grinder

Stand Mixer with paddle attachment

Mason jars or cling film

Digital thermometer
Ingredients
Meat mixture
8

oz

sliced pork bacon, half-frozen

or cold smoked lamb rib trim or fat caps

4

oz

yellow onion (1 small) finely chopped or grated

1

oz

2 tablespoons lamb tallow or cooking oil, separated

¼

cup

brandy

¼

cup

heavy cream
Spices
5

g

1 teaspoon pink salt

15

g

1 Tablespoon kosher salt

2

tablespoons

dry white wine

chilled

½

a nutmeg

grated

8

g

1 Tablespoon fresh ground black pepper

1

tablespoon

1 g dried marjoram

2

tablespoons

dried mustard

2

teaspoons

grated fresh ginger

1

generous teaspoon finely ground

dried bay leaves, any large pieces of leaf picked out and discarded

6

tablespoons

milk powder*
Instructions
Brown the liver
Pat the liver dry, then season with salt and pepper and brown on high heat in the oil well on each side. Remove the liver, pour off any browned oil, then add the onion and the additional lard and cook until softened, turning the heat to medium-high stirring here and there, about 5 minutes.

Add the brandy and reduce until nearly dry, scraping up the browned bits, then add the cream and reduce by half. Scrape the creamy onion mix into a small bowl or ramekin and chill.
Grinding the mixture
Cut the bacon into 1 inch slices. Dice the cooked liver, lamb and lamb fat, then mix with the bacon, creamy onions, and all the seasonings except the wine and milk powder and pass through the small die of a meat grinder into a bowl.

Chill the meat mixture for 15 minutes, then pass through the small die again. Repeat this process one more time, so that you have ground the meat 3 times through the grinder.
Mixing
Transfer the meat to the bowl of a stand mixer add 1/3 of the milk powder, and begin to mix on low speed (It's good to hold a towel around the mixer bowl at this point, as milk powder is notorious for poofing up all over the place).

Once the milk powder is absorbed, stop the mixer, add the rest, spreading it around the bowl. Clean some of the meat from the paddle attachment if needed here and there to ensure even distribution of the seasonings.
Adjust the seasoning
Cook a small piece of the mixture to test the seasonings, adjust as you see fit (season it aggressively as it will be served cool and low temps mute flavors) then refrigerate the sausage overnight for the most even, well flavored result.
Forming
You have some options here. One is to roll it up in clingfilm to act as a casing, to do that, roll the meat mixture (it will be easier to handle after chilling as the fat will firm) into a log form using a length of cling film three times the length of the sausage, or tie in cheesecloth. Alternately, pack the sausage mixture into a circular mold or loaf pan and poach in a warm water bath in a 275F oven. After forming, allow the sausage to come to room temperature for an hour.
Cooking
To cook it, cover rolled sausages in cling film in water seasoned to taste with salt (the water is salted just in case your plastic cling film gets a hole in it) cover, bring almost to a simmer, then turn the heat to as low as possible on the smallest burner and cook, covered, until the internal temperature hits 150F in the center. Timing will vary depending on the size of your sausages.

When cooked, immerse the sausages in ice water, then drain, pat dry, and refrigerate, wrapped in cling film. Vacuum seal and freeze the sausage for long term storage, up to 3 months.
Notes
Sous vide or steaming
You can also sous vide the sausage, or steam it. To sous-vide it, cook the sausage at 150F for 2-3 hours, depending on how thick the sausage is, for example, a rolled sausage may be more thick, but one packed into a vacuum bag may be thinner, cook those for 3 and 2 hours, until an internal temp of 150F in the center, starting the timer when the water reaches 150F, respectively. After poaching, chill the sausage in ice water, then pat dry and refrigerate. Milk Powder
*Charcuterie shops sell milk powder online, but it's cheaper to buy it in a store. The only catch is that most store-bought milk powder needs to be buzzed in a spice grinder to break it up and make it fine before using. Most commercial milk powders people buy for sausage come already finely ground.