How to Cook a Whole Goat or Lamb (Asador)
Roasting a whole goat "al-asador" style is not for the faint of heart. It's a special event for friends or family members and for those on a paleo diet. Additionally, the tools and ingredients are simple and works well with assorted grilled vegetables. Cooking in this manner easily adapts to leisurely conversations with 5-7 hours plus preparations. Don't be in a rush and make a day out of it!
First, the goat is prepared with a simple salmura (brine) and basted as it cooks, while utilizing the fire to create number of vegetable side dishes. We roast winter squash and cabbage by placing it under the carcass that continues to baste vegetables from the drippings of the meat.
As the goat cooks slowly, the fat absorbs smoke, basting the vegetables in fat, therefore adding flavor. It's a great technique and can be used for almost any vegetable. While the goat is cooking, onions are then seared and gently poached in vinegar, served with fresh goat cheese and oranges. Potatoes are then boiled until tender and roasted again with butter and herbs to create a charred exterior with a creamy interior. Cooking a whole animal is for those willing to be bold!
This recipe is by chef Ben Spangler. Hailing from Minnesota, Ben draws from his Midwestern roots to create dishes that are unpretentious and delicious. Ben has competed on national television for the Food Network and appeared on local Minneapolis food networks. He is currently working on a new ice cream concept in Minneapolis. Chef Ben Spangler www.benimagination.com Video By: BSPAD www.bspad.com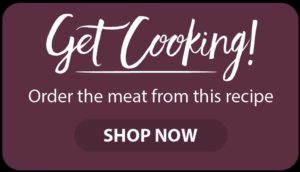 Looking to buy lamb or goat online? Shepherd Song Farm: Grass to table. We raise lambs & goats traditionally, humanely and sustainably. 100% Grass Fed, Pasture Raised, Never Confined, no Hormones, Grains or Animal Byproducts. Born, raised and processed in the U.S.A. Good for you and good for the environment.
Print Recipe
Whole Roasted Goat Al Asador
A classic Argentinian recipe for cooking whole goat over an open fire
Ingredients
Goat Al Asador
1

ea Whole Goat

3

ea Mixed squash
Salmura
1

parsley Bunch Chopped

4

rosemary Sprigs Leaves Removed

3

c

water

4

ea Garlic Cloves

1/2

c

salt

1/2

c

red vinegar vinegar

½

c

sugar

1

ea orange zest thinly sliced

1

oz

oregano

Place all ingredients in a pot and simmer for 5 min
Onions
10

ea red onions

TT Salt/ Pepper

2

oz

evoo

2

c.

water

1

c.

Vinegar

1

ea Dried chilis

1

T

dried oregano

1

ea purple cabbage

3

ea oranges cleaned and sliced
Instructions
Build The Pit
There is more than one way to build a pit, go with what you have. Best if you can channel the fire to one side and concentrate heat. Cinder blocks work well, just put them all on one side.
Butcher & Tie the Goat
Hack or cut the sternum once through spread rib cage open. Once you can get your hatchet in the chest cavity begin to break inner clavicle bones so when you push on the ribs it breaks open.

Apply pressure until ribs stay open. Cut out dangling pieces inside lamb and separate bone connecting inner thighs on the hind legs once separate apply pressure to make sure they are not touching. Tie all legs to cross bars with steel wire. Be sure not make it too tight or the wire will tear through. For additional support tie metal wires through mid back and around cross bars. (see video)
Seasoning
Chef doesn't salt and pepper the whole animal, but smothers with salmura once the meat is picked and broken down.
Cooking the Lamb
Do not be scared to get some heat into it early. Meat should be tilted on stake toward the fire, exposed bone side facing the heat. Cook 5-6 hours on the bone side, then 1 hour on the skin side. Get direct heat onto it and judge timing by how your Easter party is going. Watch the meat - you may need to push the post up and down, depending on how it looks and if certain parts need more fire attention.

After about 5 hours, you will start to see the shoulders bleed and the collagen start to give on the skin side. It's time to turn animal over on its stake and continue to cook. The whole process may take up to 7 hours and you will get the best results when you have more time flexibility. The longer it cooks, the more the animal looks like a succulent confit, rather than a roast.
Squash
Place squash under the goat and allow the fat from the goat onto the squash and roast slowly should take 3-4 hours pending just let them slowly cook until tender, if they get to burnt just distance them from the fire and slowly roast them. Any veggies will work they just need to slow roast
Onions
Clean and cut the red onions in half

In a dutch oven sear the onions one by one and remove.

Once seared deglaze with water and vinegar and allow to bring to a simmer

Add chilis and oregano and onions back. Place Next to the fire and slow cook once tender and remove onions and shave cabbage into the pot and allow to steam inside while pot is still warm.
Serving
Serve the goat with the vegetable sides when ready. seasoning with the salmura sauce before serving.
Video