Fried Lamb Sausage Calzones with Goat Cheese
Pizza dough is easy to make at home, and one of my favorite things to do with it is making homemade calzones. You can fill them with whatever you like, but a simple mixture of lamb or goat sausage, potatoes, cheese and wilted greens is one of my favorites.
Here I've used my lamb Italian sausage. It's one of my favorite sausage recipes and works really well with ground lamb or goat from Shepherd Song Farm. If you want to make your own Italian sausage, you can use my recipe here. If you do make your own sausage, it will have the best flavor if you make it at least 12 hours ahead of time.
Making the dough is easy. After it's risen once, you can keep it in the freezer and pull it out as you need. For the filling, I cook some lump sausage and break it into pieces, mix it with cooked, diced or mashed potato, plenty of cheese, and some wilted spinach beet or wild beet greens from my garden. You can use any leafy green you have available-chard and spinach work well.
For cooking the calzones you have some options. While most people know calzones as being baked, I prefer to pan or shallow-fry them, which gives them a delicious soft, chewy texture. If you prefer to bake them I've included instructions to do so in the recipe.
Serve the calzones with your favorite marinara or spicy tomato sauce, warmed up in small ramekins for dipping. Here's a quick image gallery of the calzones being made.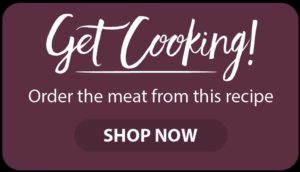 This recipe is by James Beard award-winning Chef Alan Bergo, the Forager Chef. A chef from Minnesota, Alan is a culinary industry veteran, former chef of acclaimed Lucia's Restaurant, and the Salt Cellar. Author of The Forager Chef's Book of Flora, he's one of the most respected voices in the world of foraging and wild food. He's best known as the founder of Forager Chef, his website focused on wild ingredients that reaches millions of readers each year. Learn more about Chef Alan and his hunt for mushrooms, wild and obscure foods at foragerchef.com. 
Looking to buy lamb or goat online? Shepherd Song Farm: Grass to table. We raise lambs & goats traditionally, humanely and sustainably. 100% Grass Fed, Pasture Raised, Never Confined, no Hormones, Grains or Animal Byproducts. Born, raised and processed in the U.S.A. Good for you and good for the environment.
Print Recipe
Fried Lamb Sausage Calzones with Goat Cheese
Tender pan-fried calzones filled with lamb sausage, potato, and goat cheese are delicious served with a side of warm spicy tomato sauce. Makes 8 calzones
Ingredients
Filling
1

lb

ground lamb or goat sausage

such as our Italian fennel sausage recipe

Cooking oil for shallow-frying the calzones

plus a little extra for cooking the sausage (you can also bake them-see note)

6

oz

cooked diced potatoes

(leftover baked potatoes work)

8

oz

fresh greens

such as chard, spinach or dandelion greens

4

oz

goat cheese like crumbled chevre or feta

Gratings of fresh nutmeg

to taste

Kosher salt and fresh ground black pepper

to taste

½

oz

Small handful torn basil leaves

to taste
Dough
Scant cup warm water

2 ¾

cups

flour

1 ¼

teaspoons

kosher salt

2.5

teaspoons

instant yeast

2.5

Tablespoons

oil

plus extra for greasing the bowl
Instructions
Dough
Combine the water, sugar, oil and yeast and mix in a bowl of a stand mixer. Mix in the flour until just combined, then allow to rest for 15 minutes. Knead in the salt until the dough becomes a solid mass, drizzle a little oil over the dough and toss to coat. Cover the bowl with cling film and allow to rise for 40 minutes, or until about doubled in size. Punch the dough down, separate into 3 oz pieces and roll each one into a ball. From here the dough can be frozen for a month, or kept in the refrigerator for 3 days.
Filling
Heat a drizzle of oil in a pan. Add the sausage and cook, breaking it up with a spoon into pieces. When the sausage is cooked, transfer it to a bowl, leaving the fat in the pan. When cool, break the sausage into small pieces with your hands.

Add the greens to the pan the sausage was cooked in and wilt. Add the cooked greens to the sausage.

Peel the potatoes and cut into small cubes-you should have 6 oz of diced potato. Combine the potato with the sausage and remaining filling ingredients, double check the seasoning and adjust until it tastes good to you. From here the filling can be held in the fridge for 48 hours if needed.
Assembly
On a lightly floured surface, roll each ball of dough out into a rough circle. Put generous ½ cups of the filling off-center on each circle of dough, then fold over the other side. Seal the edges with the tines of a fork or fold them over as you would a hand pie or empanada.
Cooking
You can bake the calzones or shallow fry them. I really like shallow-frying as it gives them a chewy, soft texture. If you want to bake the calzones, brush them with beaten egg and cook in a 400F oven until browned, about 15 minutes.

To shallow fry the calzones, heat at least ½ inch of oil in a wide pan until hot on medium-high heat. Add the calzones, one or two at a time and cook until browned on both sides, being careful as you flip them and minding the hot oil. Transfer finished calzones to a warm 250F oven while you finish the rest.

When the calzones are all cooked, serve them with your favorite tomato sauce. I like a spicy sauce, served warm in ramekins for dipping alongside.