Italian Lamb Heart Sandwiches with Ricotta and Lemon
Looking for a new lamb or goat heart recipe? Vastedda palermitana, or pane con la milza, is a famous Sicilian street food specialty that's worth trying. Traditionally, the sandwich is made with sliced beef spleen, but, since lamb and goat spleens are very small, making it hard to remove the tough membrane, Chef Bergo recommends a version of the sandwich using lamb or goat hearts, although other offal like sliced kidney, lungs, and sweetbreads could also be used.
The history of the sandwich is an interesting story, supposedly being a combination of Arabic and Jewish culinary traditions on the Island. Like a lot of other southern Italian food, the sandwich has migrated to America too, and, rumor has it you might be able to find a shop selling them on the East Coast, or in New York, if you're feeling adventurous. If you want to read more on the Vastedda, we'll provide some links at the bottom of the post.
To make them, thinly sliced lamb or goat heart  are marinated overnight with garlic, salt, chili and herbs. The next day, the sliced heart gets simmered in rendered tallow or fat (buy our lamb and goat fat for rendering here) until tender, then warmed up quickly in a pan and piled on a soft bun spread with a mixture of pecorino and ricotta cheeses, along with thinly shaved lemon slices. You can mix up the cheese spread how you like (grated caciocavallo is traditional) but chef definitely recommends using the fresh lemon slices, which add a bright flavor to a dish that's otherwise a bit heavy. Voila! Lamb heart sandwiches!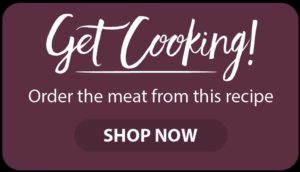 This recipe is by chef Alan Bergo. A chef from Minnesota, Alan is a culinary industry veteran, former executive chef of acclaimed Lucia's Restaurant, and the Salt Cellar. Founder of the website Forager Chef, he's best known as a respected authority on Midwestern foraging. Learn more about Alan and his hunt for mushrooms, wild and obscure foods at Forager Chef. 
Looking for grass-fed lamb and goat online? Shepherd Song Farm: Grass to table. We raise lambs & goats traditionally, humanely and sustainably. 100% Grass Fed, Pasture Raised, Never Confined, no Hormones, Grains or Animal Byproducts. Born, raised and processed in the U.S.A. Good for you and good for the environment.
Print Recipe
Italian Lamb Heart Sandwiches with Ricotta and Lemon
Makes enough for 6 generous sandwiches
Ingredients
Heart Confit
2.25

lbs

lamb or goat hearts

trimmed of fat and any aorta fragments to yield 2 lbs

9

grams

2 scant teaspoons kosher salt

½

teaspoon

cracked black pepper

or to taste

1

large clove of garlic

2

teaspoons

finely chopped rosemary

¼

teaspoon

crushed red pepper flakes

½

cup

dry white wine

2

cups

lamb fat

cooking oil can be used but is a poor substitute
For serving
Small to medium-sized soft buns or Kaiser rolls

1

cup

ricotta cheese

4

oz

fresh chevre

Generous fresh cracked black pepper

to taste (about ½ teaspoon)

Zest of a small lemon

grated (optional)

1

large lemon
Instructions
Trim the hearts
Trim excess fat from the top of the hearts and remove the central vein if present. Slice the lamb hearts as thin as possible.
Marinate
Grate the garlic as fine as possible, or mash to a paste, then toss with the lamb, along with the salt, chili, and rosemary. Allow the lamb to marinate overnight.

The next day, preheat the oven to 250.
Cooking
Cover the lamb with the fat to cover, add the wine, then bake, covered, for 2 hours, then cool.

From here, the cooked heart can be refrigerated for a month or more, as long as the fat completely covers the heart, and the seal of fat remains unbroken and air-tight. When you take the container out to remove heart to cook, you'll need to re-melt all the fat and pour it back over the heart you don't use to replace the air-tight seal. That being said, the heart tastes so good it's unlikely it will last longer than a few days.
Serving
Mix the cheeses and season to taste lightly with salt and pepper. Cut 1/4 inch off of one slice of the lemon, then shave it thin using a mandoline, or a very sharp knife. Remove any pieces of seed from the lemon.

To assemble the sandwiches, scoop out the hearts with a little bit of their fat and heat gently in a pan until hot and sizzling. Meanwhile, lightly toast the buns to ensure they taste fresh.

Cut each bun in half, fill with a generous amount of the heart confit, letting some of the fat and juices seep into the buns. Spread the top of the bun with a tablespoon or two of the ricotta mixture, top with 2 lemon slices each, depending on size, and serve, with a napkin.