Smoked Lamb Breast
Rich, smoky, tender and full of flavor, a smoked lamb breast or goat breast is one of the best ways to treat a cut that can be intimidating to work with. But, with a few tips, breast, also known as lamb brisket, might just become your new favorite cut. Read on and I'll explain the secret to perfect, tender results every time.
Trimming the Fat
Lamb and goat breast tend to be fatty, so the most important part of the recipe is trimming some of the fat off before marinating, and then cooking. The images below illustrate the process of exactly how much fat I like to trim from the breasts. I trim just about as much fat as I can without cutting into the meat or making holes. Don't worry if you cut a little too deep while trimming, you'll be rolling the meat up to cook so it isn't an issue. Essentially, you're trying to remove as much fat as you can, keeping its rectangular shape and not leaving holes in the meat.
Step-by-Step
Once the meat has been trimmed it's seasoned first with salt, then on both sides with a dry rub.
After seasoning, it's tied into a roll with butchers twine and allowed to rest overnight for the best flavor.
The next day you remove it, smoke it for an hour or two, then wrap it in parchment and put it in the oven to cook low and slow. The parchment is key here, and helps the meat to not dry out, it's a technique we also use on Whole Roasted Leg of Lamb Dibi Style. Once the meat is fully cooked and fork tender it's removed and allow to cool. Next the butchers twine is removed.
Cooling the meat after cooking is optional, but it helps it hold its shape. If you want to serve perfect toto hk rounds of the smoked breast as I show here, you'll want to allow it to cool completely before slicing and reheating. Once the meat is cooled you can cut it into thick slices, heat in a pan until lightly browned and delicious, and serve with your favorite seasonal side dishes.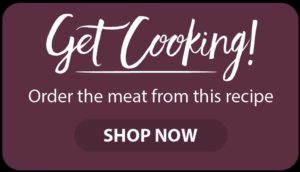 This recipe is by James Beard award-winning Chef Alan Bergo, the Forager Chef. A chef from Minnesota, Alan is a culinary industry veteran, former chef of acclaimed Lucia's Restaurant and the Salt Cellar. Author of The Forager Chef's Book of Flora, he's one of the most respected voices in the world of foraging and wild food. He's best known as the founder of Forager Chef, his website focused on wild ingredients that reaches millions of readers each year. Learn more about Chef Alan and his hunt for mushrooms, wild and obscure foods at foragerchef.com. 
Looking to buy lamb or goat online? Shepherd Song Farm: Grass to table. We raise lambs & goats traditionally, humanely and sustainably. 100% Grass Fed, Pasture Raised, Never Confined, no Hormones, Grains or Animal Byproducts. Born, raised and processed in the U.S.A. Good for you and good for the environment.
Print Recipe
Smoked Lamb Breast
A rolled, smoked lamb breast or brisket is one of the best things to make with a delicious, under-used cut of lamb or goat. Makes 4-6 servings.
Equipment
Cling film

Butchers Twine

Smoker

Parchment paper
Ingredients
Dry Rub
2.5

tablespoons

Paprika

or smoked paprika

1

teaspoon

garlic powder

2

teaspoons

onion powder

1

teaspoon

dried thyme

1

teaspoon

ground coriander

1

teaspoon

ground fennel seed

1

teaspoon

fresh ground black pepper

1/2

teaspoon

cayenne pepper
Lamb Breast
1/2

teaspoon

kosher salt per pound

1

whole, boneless lamb or goat breast

an average breast is 2-3 lbs before trimming.
Instructions
Dry Rub
For the rub, mix all the ingredients together in a bowl.
Trimming the lamb breast
Remove the lamb breast from the package and unroll into a flat sheet.

Working carefully using a utility knife or a paring knife, remove as much fat from the lamb as you can. Refer to the images in this post as a rough guide. It's not an exact science and some people may prefer more or less fat on their lamb.

Season the lamb or goat breast all over with salt, then liberally apply 2 tablespoons of the rub. Allow the breast to rest, wrapped in clingfilm or in a covered container overnight, or for at least 8 hours.
Smoking and Cooking
Preheat a smoker to 250F and smoke the lamb breast for 2 hours.

Preheat the oven to 250 F. Remove the breast and wrap in parchment paper, then transfer to an oven and cook for another hour or until fork-tender.

Allow the lamb to cool in the parchment, the remove the twine, wrap in cling film and refrigerate to make slicing easier.

Cut the lamb breast into slices and brown in a pan to serve.
Notes
There's lots of ways to improvise and have fun with this recipe. The easiest way to do that is by using your favorite dry rub. The dry rub in the recipe is one of many I may use depending on what I'm looking for. Feel free to use your imagination. 
Nutrition
Serving:
4
oz
|
Calories:
327
kcal
|
Carbohydrates:
5
g
|
Protein:
47
g
|
Fat:
13
g
|
Saturated Fat:
4
g
|
Polyunsaturated Fat:
1
g
|
Monounsaturated Fat:
5
g
|
Cholesterol:
147
mg
|
Sodium:
152
mg
|
Potassium:
785
mg
|
Fiber:
2
g
|
Sugar:
1
g
|
Vitamin A:
2269
IU
|
Vitamin C:
1
mg
|
Calcium:
49
mg
|
Iron:
6
mg